Von Bach: the Complete Graphic Novel
A downloadable Horror/Satire Comic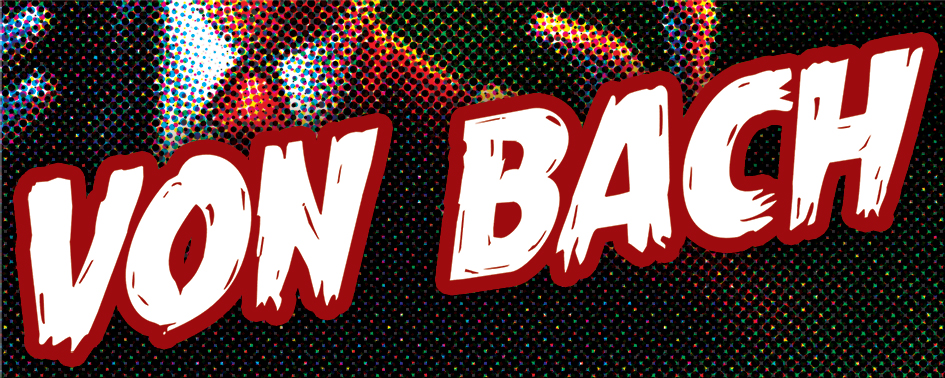 "Von Bach" is the story of an undead monster who sues a movie studio trying to make a horror movie about him.
Doctor Heinrich Von Bach was the nineteenth-century scientist resurrected from the dead by his own ungodly invention. At least that's the story Hollywood told when they got hold of the gothic romance novel written about the good doctor. For a hundred years they've made as many films based on the bloody life and undeath of Von Bach.
Today, a major studio is finishing a big budget Von Bach movie. But suddenly, the real Von Bach returns to life in Hollywood, and he is going to teach the cast and crew the true meaning of "development hell."
"Von Bach" is a satire that pokes fun at pop culture and society in general. Nonetheless, there is a powerful story about the search for meaning and the struggle for one's own dignity. And of course, some genuine scares!
Von Bach! You'll SCREAM with delight! You'll HOWL with laughter! You'll DREAD with pleasure!
Writer: Owen Hammer
Art: Mariano Navarro
Color: Hernán Cabrera
177 pages in full color featuring the complete graphic novel, bonus features and a new introduction by Kevin VanHook.
HERE'S WHAT PEOPLE ARE SAYING
"[A]n enjoyable time and art structure that wastes nothing . . ."
-Jake "Fracadactyl" Palermo, Gutternaut
"I liked Von Bach and I would recommend it."
-Beatrice Bove, A Place To Hang Your Cape
"Von Bach strings the reader through the absurdity of Hollywood production, storytelling whims over the decades, and the motivations of both author and subject . . . Don't miss it!"
-Zander Cannon, Writer/Artist Replacement God, Kaijumax
"[A]nother shining example of what comics can aspire to be with the right talent."
-Gary Yap, 55 and King of the Hill
"[H]orror, romance, Hollywood satire, modernist analysis of textual re-interpretation, and to a certain extent legal thriller . . . [a]nd it's very funny, too . . ."
-Chris Kipiniak, Nightcrawler, Marvel Adventures: Spider-Man and Behemoth
"[G]orgeous, engrossing, unpredictable and insightful take on the behind-the-scenes world of show biz . . . if 'Weird Al' Yankovic and Alan Moore had their brains fused together[.]"
-Johanna Stein, Kung Fu Panda: The Paws of Destiny, Madagascar, A Little Wild
"It has Hammer's hilarious but brutal worldview, and is also a smart and well-told story."
-Ethan Sandler, Writer/Producer
Purchase
In order to download this Horror/Satire Comic you must purchase it at or above the minimum price of $15 USD. You will get access to the following files: